Special Character:
Prayer Assemblies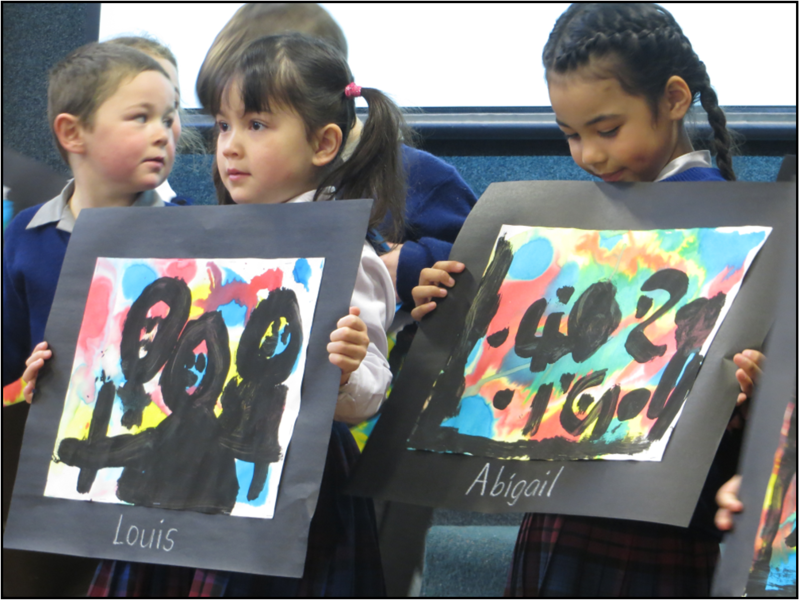 Each term, classes take turns to present a Friday Prayer Assembly. Family members and members of the community are very welcome to attend these. They commence at 9.15am and last about half an hour. Dates for prayer assemblies are published in the Friday Newsletter and in the Calendar on this website. The class leads the school in a short paraliturgy focusing on a Religious Education topic being studied at the time.
Class Masses
Each term individual classes celebrate a special class mass. These are held on Thursday mornings at 9.30am.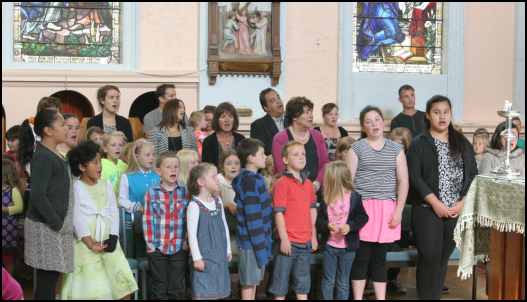 During the year there are special Sunday Masses where the two schools in the pastoral area, St Bernadette's and St Brigid's gather together at St. Patrick's Basilica for Mass. These are usually on the third Sunday of the month. Other special occasions in the Church calendar, such as the feast of St Bernadette, are celebrated in the Parish Church.
Sacramental Programme
In conjunction with the Forbury Parish, the school helps to prepare children for the Sacraments of Penance, Confirmation and First Eucharist.
Communication:
Progress Reports
In Terms 2 and 4 written progress reports are sent home with students. These reports show achievement and effort made by the students.
Parent Teacher Meetings
The first of these meetings is held early in Term 1 providing an early opportunity for sharing information and expectations for students. The second meeting is scheduled for the end of Term 2 following written progress reports. Teachers are always willing to meet with parent/caregivers at any stage of the year at a time suitable to both parties.
Friday Books
These are work books sent home each Friday. They provide samples of work and an insight into topics currently studied.
Homework
At the commencement of each school year, class teachers outline to parents the requirement for homework and an indication of how parents can help in this area.
Friday Newsletter
The St Bernadette's Friday Newsletter is published every week and sent home with the youngest member of the family. The newsletter keeps families informed about programmes and happenings at the school as well as providing lists of dates and news of upcoming events. The newsletter is also available on the school web site.
Absences
Parents and caregivers are asked to contact the school by 9.00am if their child will be absent on that day.
Latest Audited Annual Report
Our finances are audited each year and we are required to make these available for the community.
Please click on the link below to view.
Financial Account - 2017.pdf .
IPads
The school has purchased a number of iPads for use in every classroom in the school.
Hall / Technology Room
The hall is a wonderful multi-purpose area to be used by classes, syndicates, whole school and family activities.
Adventure Playground
There are two adventure playgrounds, one in the upper, and one in the lower play area.
After School Care
A service is available for children to attend an after school care program.
The service is available for pupils of St Bernadette's School from Monday to Friday, from 3.00pm until 5.30pm at a cost of $6.00 per hour per child.

Smart Lunches
An organisation called Smart Lunches delivers $5.00 lunches from Monday to Friday. This lunch can be upgraded to a $6.00 lunch which includes an extra sandwich. Please place orders at the office prior to the start of the school day.
Sushi
Sushi lunches are available on a Thursday only and can be purchased on line.
Visit 'www.lunchonline.co.nz' - go to 'Place an Order', Create your account and follow the prompts.
Friday Barbecue
Every Friday the Home and School Association prepare a barbecue lunch for the children. Sausages are available at a cost of $1.50 and are paid to the classroom teacher.

Scholastic Book Club
Each Term children receive brochures from the Scholastic Book Club offering books at very reasonable prices. These can be purchased on line or paid to the office.

·Special Activities:
Sports Teams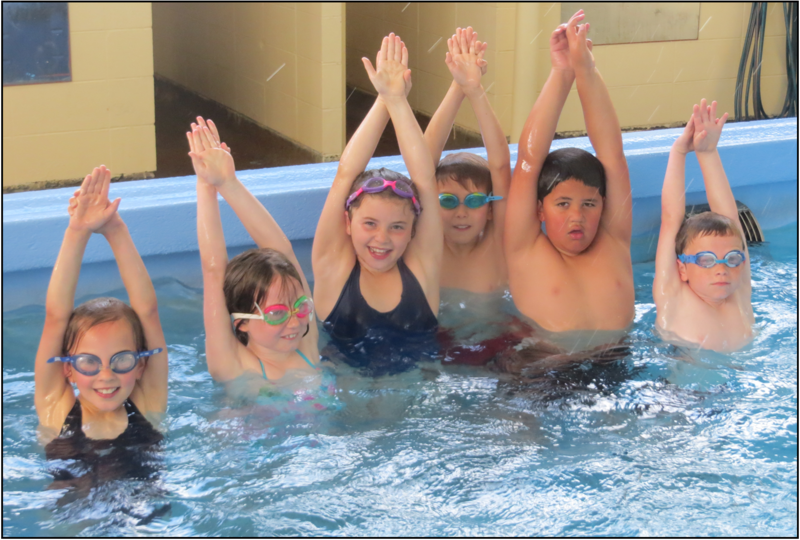 St Bernadette's provides opportunities for
children to participate in the following
sporting activities:·
Rippa Rugby

Kiwihoops

Gymnastics Club

Netball

Futsal

Touch Rugby


Swimming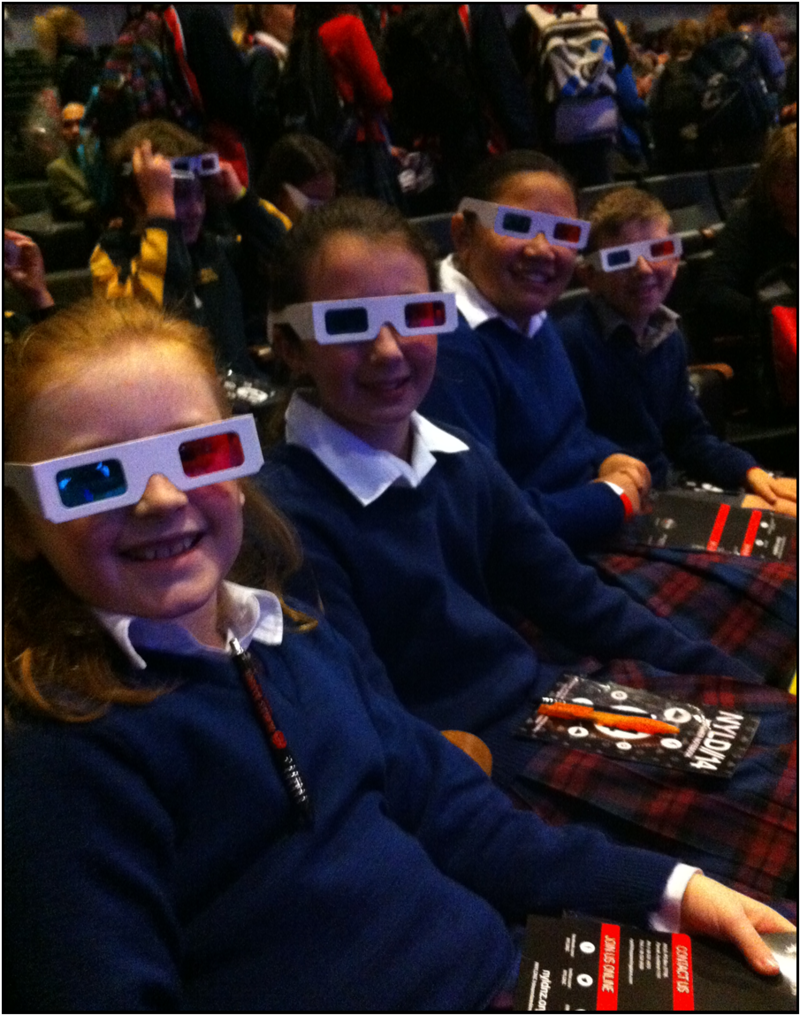 Inter School Opportunities
The school takes advantage of opportunities to work with
children from other schools:
Ariki Cup Cross Country

Dunedin South and Otago Athletic Champs

St Vincent de Paul - Vinnies

Young Leaders' Conference

Maori and Pacific Island Festival

Sport Otago Sports Days

Kavanagh Year 6 Sports Day


Ukulele Jam
Local Resources
Advantage is taken of local resources to enhance

children's

learning.

The Edgar Centre

Kavanagh College Liaison

Otago Museum

Toitu Museum

Dunedin Art Gallery

Corstorphine Park