Our Community
St Bernadette's School is part of the Dunedin Catholic Schools Kahui Ako - Community of Learning.
Our Dunedin Catholic Schools Kahui Ako is a faith based network of nine primary schools, two of whom are full primary schools, and Kavanagh, a Year 7-13 college. These schools are geographically spread across Dunedin, Port Chalmers and Mosgiel. Around 50% of students' transition from our Catholic Primary Schools to Kavanagh College which gives us a very natural community pathway.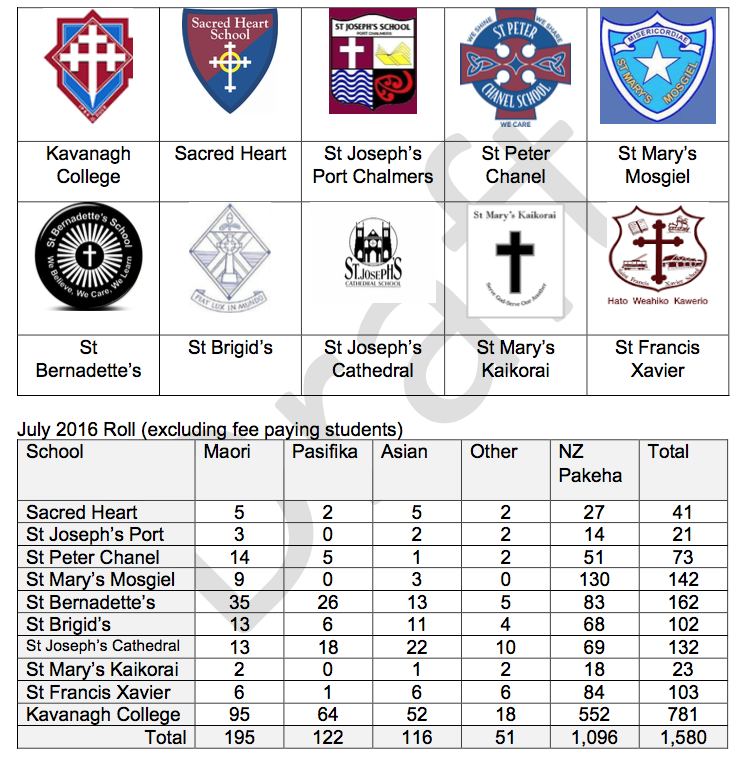 Our schools are united by our common faith and strong relationships already exist between many of our tumuaki, kaiako, whānau, and parish communities. The Special Catholic Character underpins all we do as educators and gives fullness to all aspects of life and learning in our schools.
Working together for the Common Good has always been important to us. There are regular occasions where our schools gather for PLD related to our Special Catholic Character and at times some schools have collaborated on different initiatives.
Becoming a formal 'Community of Learning' will extend and grow these opportunities to enable us to collaborate to achieve success for all our community.
Our families support and value education and this is reflected in our high levels of attendance, low levels of truancy and high levels of retention at secondary school through to Year 13.